Muffin Break& Jamaica Blue
The retail industry is changing.No longer do consumers make purchasing decisions based on price or quality alone—today's king is customer experience. Foodco recognised this trend and used Customer Radar to make it easy to engage customers in providing feedback for their Muffin Break and Jamaica Blue brands. Here's a look at their journey.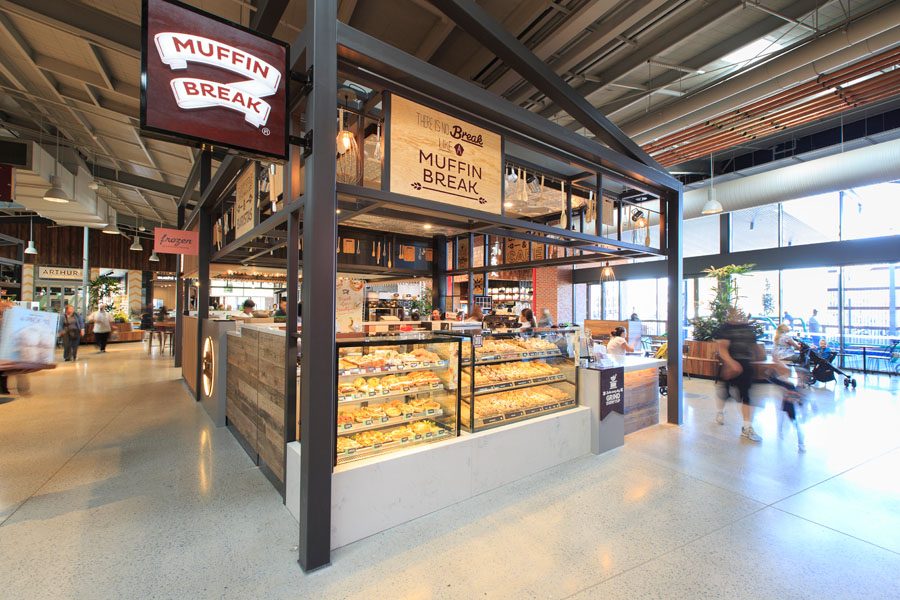 The opportunity: Getting closer to customers
Prior to engaging Customer Radar, Foodco franchises gathered feedback from about 1% of customers. Mystery shoppers were the go-to approach—a method despised by the franchisees, and one that came at a huge cost to the business. Data collected was anecdotal, and came with a one month delay. Their other methods of gathering feedback weren't much better: hand-written feedback cards that had to be manually entered then processed and website feedback with a five-day time lag.
In an increasingly competitive market, with customer preferences changing based on each customer interaction, having a delayed understanding of only 1% of customers wasn't good enough. Foodco wanted to completely turn their approach to feedback on its head, and receive instantly actionable feedback from 100% of customers.
Essentially, the need was to understand every customer across all their locations (currently over 55 and opening in the next 12 months), not just a random sample. Why do they purchase coffee? Why don't they come as regularly as they used to? What do they enjoy about Muffin Break and Jamaica Blue's service? It's a reality that foot traffic in malls around is falling. With many of their franchises based in these declining locations, Foodco needed to get inside the minds of their customers to have any chance of increasing market share and maintaining their bottom line.
The process: 11,000 mystery shoppers
In the first week of using Customer Radar, they collected feedback from over 11,000 customers for Muffin Break alone. How? Foodco engaged customers with the concept of 'you are the mystery shopper.' They sent emails out to their customers asking for feedback after they used their loyalty card. The in-store marketing, combined with free WiFi in any Muffin Break or Jamaica Blue location, where customers were asked two questions about the service they had just received. This meant two things occurred—the feedback numbers increased dramatically, and the content was much more relevant and timely.
Having a high volume of feedback is great—but it's not everything. Foodco needed to know how to process the data and respond, based on all the different feedback arising. That's where Customer Radar's dashboard worked wonders. In the words of Jon Hassall, General Manager Foodco when the franchise managers were shown the dashboard and its functionality, their minds were "literally blown." Customer Radar was able to work with Foodco to integrate their service into Salesforce, meaning that Customer Radar's data combines with Foodco's other metrics, and can be exported all in one report. It's this kind of visibility that makes life easier, and business more efficient.
Another benefit Foodco appreciated was the ability to have alerts sent out in real-time, based on feedback received. As an example, management set up an alert that any NPS rating under six would trigger an alert. Upon receiving an alert on the first weekend of using Customer Radar, Foodco were able to identify that one of the franchises had made a change to the way they were making and selling their coffee, leading to complaints and a reduction in business. Instead of simply losing customers, Foodco were able to dive in and create a solution—combining several different products at a discounted price, ensuring all baristas had been trained in the 'Muffin Break way' and communicating what they had done to the customers who had provided the feedback.
The impact: 0-100 with no slow down
One of the biggest barriers to implementing any new technology is disruption to operations.
Customer Radar's team worked closely to understand Muffin Break's needs, and how to put these into action without causing any unnecessary headaches. "I set out the scope of what I wanted to achieve, and they over delivered on every aspect," says Jon. "We're absolutely thrilled with that." At this stage, ten franchises have been set up with dashboard control, and the plan is to add another 10 each quarter.
Ultimately, fast information and transparency have made a world of difference to Foodco. When asked about what he would say to other customers considering using Customer Radar, Jon says, "Scrap the trial period. I absolutely endorse it, and suggest going from 0 to 100 as soon as possible."
In today's changing retail environment, understanding your customers in real-time can make all the difference.