Repco
Repco prides itself on quality, expertise and knowledge. Having built Australasia's most recognised automotive brand on this promise, Repco needs to know that its people are living up to this promise.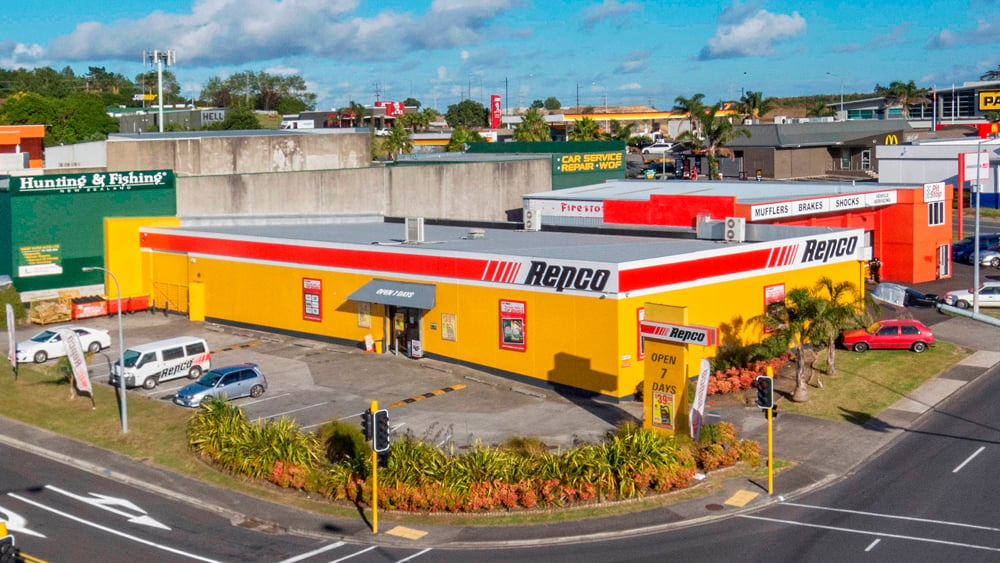 The opportunity: Taking the mystery out of feedback
Prior to discovering Customer Radar, Repco had been trying in vain to accurately measure their team's customer service. As an incentive to keep their employees at the top of their game, they had an internal company awards system, which required some form of customer satisfaction metric. Largely by default, Repco resorted to using mystery shoppers. After all — this seemed to be the industry norm. Each of the 87 stores nationwide underwent one mystery shopping experience each quarter and according to Repco's Tony McKenzie, this measure produced variable results at best. "Looking back now, I'm fairly uncomfortable that it wasn't an accurate view. Really, we jumped into mystery shoppers without truly investigating their effectiveness."
The tipping point came when stores which were known to have great cultures and were performing highly on key metrics would come back with poor mystery shopping scores. This illustrated the inaccuracy of their current approach, and it seemed like it was time to adopt a more accurate technique of measuring customer satisfaction. After attempting to tweak a few of the elements of mystery shopping, Customer Radar was recommended to Repco, and the rest is history…
How it happened: Taking it for a test drive
Initially, Repco had to overcome its fear of feedback. Deep down, there was a concern they would be opening themselves up for a beating they didn't want to deal with. "We had a perception of the style of feedback we were going to get," says Tony. Talking with the team at Customer Radar, a trial at 10 stores was decided upon. Ultimately, the results from this trial were what got the decision across the line with the New Zealand leadership team.
Implementing Customer Radar was an incredibly smooth process — as simple as deciding which questions to ask, creating fliers for the stores, and facilitating the IT team and Customer Radar to access the internal system. Feedback from physical stores was measured on receipts, while online sales feedback was captured through an automatic email. To ensure the transition occurred without any operational disruptions, head office ran a few webinars with the help of Customer Radar to coach our stores on the changes. "It was a fairly easy process as far as rollout," says Tony, explaining why Repco made the decision to use Customer Radar's service nationally.
The impact: A smooth ride to happy customers
Having used Customer Radar for over a year now, the impact on Repco has been noticeable. As a market leader, their ability to understand where the Repco brand is placed has been significantly increased. Ultimately, collecting instant, actionable feedback has enabled the organisation to better serve their customers and continually improve.
One big way that Repco has benefited has been the ability to turn negatives into positives. Any time that a rating comes through as a 1 or a 2, managers are notified in real-time. The power of this instant feedback is massive for customer satisfaction.
One customer in Rotorua had been after a group buying discount, and left feeling overtly dissatisfied after a conversation with one of the team. Repco's area manager was able to jump on the phone straight away, sort through the details, and put it right. Instead of being a negative voice out there in the market, instead she went and told her friends about the great service she had received following her feedback. Likewise, a customer in Kerikeri came in with a flyer featuring an out of date special – because of their negative feedback, Repco was able to improve the process to ensure that didn't happen again.
Repco have also found using Customer Radar a great boost for frontline staff, sharing that "you'll be surprised at the level of complimentary feedback you get." This positive feedback comes through on a daily basis, and gets fed through to the store teams to let them know they're on the right track. Although Repco does admit they could do a better job of celebrating the positive feedback, instead of just focusing on improving the negatives.
Looking ahead to the future, Repco's next move will be to roll Customer Radar out nationwide across the entire business group to include all of the brands under their umbrella company Genuine Parts Company (GPC). To those wondering whether to explore the realm of feedback, Tony insists, "Try it. Don't live under the perception that you are only going to get negative feedback. For a professional, dynamic business, you need to know what your customers think."