Spotlight
Known across the country as the go-to spot for anything craft, fabrics, and homewares, Spotlight's 18 stores help kiwis do everything from kitting out their homes to putting on the perfect party. However, understanding what kiwis actually thought of the business was proving rather challenging.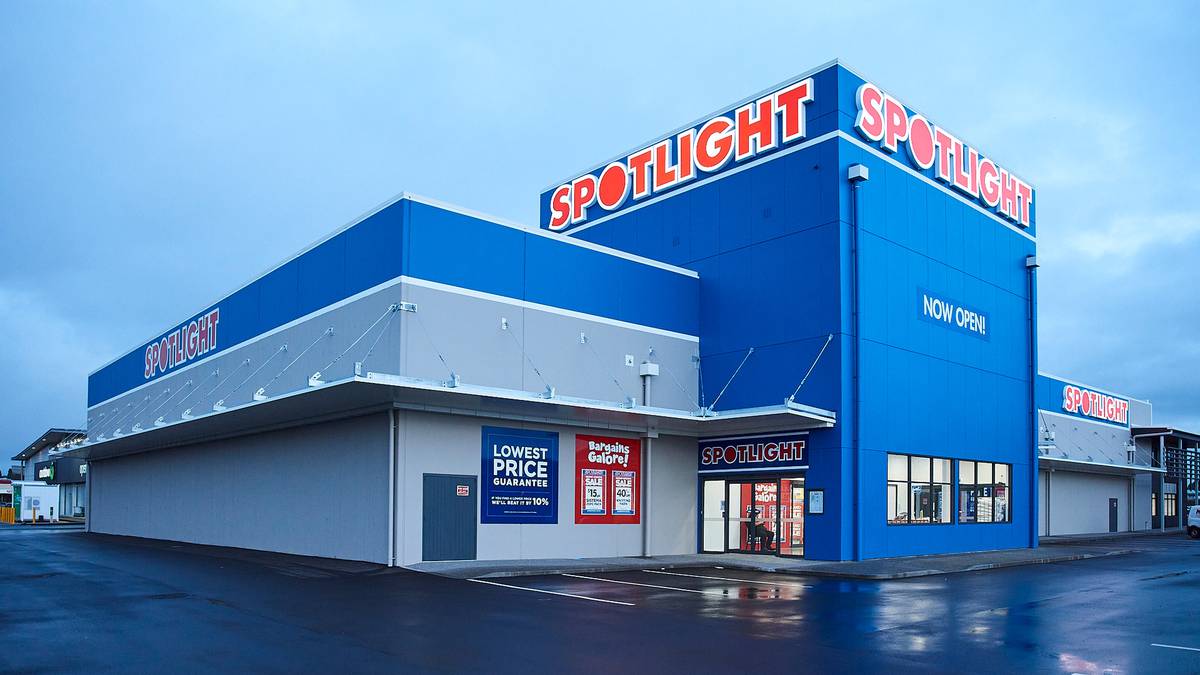 The Opportunity: Learning to ask
Each week, the business would get perhaps a dozen pieces of feedback via their call centre or emails. While the odd person would say something positive, the comments were invariably negative – after all, who would bother phoning a call centre if they've had a satisfactory experience?
After talking to Customer Radar, Spotlight realised they needed a better way of tracking not just what they weren't doing well but also what they were good at and should keep doing, both at an individual store level and across the group.
Although they had been sending out customer surveys every few months, "Customer Radar seemed like a quicker, easier solution", says Jodi Comrie, Spotlight's former NZ General Manager. It was time to start asking for feedback consistently.
The process: Crafting customer feedback into lasting change
In November 2016, a three month trial of Customer Radar was rolled out across a few key stores – Christchurch, Wellington, Dunedin, Manukau & Sylvia Park – and Spotlight were on their way to being even more customer-centric.
To suit their business, they decided to ask for feedback on the bottom of the till receipt – although they have the option to choose from other channels, such as SMS, in the future if they'd like. The Customer Radar system allows a flexible approach that can be adapted to meet each client's needs.
Fast-forward three months and feedback is collected across all 18 Spotlight stores, with 900-1250 pieces of feedback given each month – at about 300 per week, that's an enormous increase on the half a dozen previously. "It seems to work well – it certainly brings in more feedback than people having to call in!"
Feedback is shared and utilised differently in each store depending on the store's particular needs. "We use it for one on one training, other stores share feedback in staff meetings – we're doing x, y, z well, and need to improve on these things." shares Jodi.
So far it's being used as a training tool as well as a performance metric tool and is reported on in board meetings. Says Jodi, "Store managers love it – it's easy to use, has a great dashboard and really good information".
The impact: Happy people, happy customers
Gathering that validated and instant feedback is now empowering store managers and upper management to create lasting change in the business. Feedback is used to determine which aspects of the business and customer service need to be improved, and which should come even further to the forefront, allowing Spotlight to act on feedback and continuously improve the business. "For example, in one of my stores swapped around part of their store layout; they moved a category from one area to another based on feedback."
Additionally, instead of training everything generically across the board, feedback is utilised to pinpoint which stores and team members need further training, enabling the business to get more out of its people.
Perhaps the biggest impact of asking for validated and instant feedback has been on Spotlight's people. By simply asking what the customer thinks, the team has discovered the power of positive feedback and has even started getting competitive between regions around who can provide the best customer service.
"Getting a balanced approach to feedback is so important – you need the positive as well," says Jodi. "We didn't realise what we were doing well, and a lot of our stores were really surprised that they were doing as well as they were – it's so good for the team to know. It's really lifted morale and showed them where it's worthwhile to focus their attention."
And as for the customers? They're clearly happy too – Spotlight's seen an increase of 2-3% in its NPS since starting to use Customer Radar not so long ago.